Our Interactive Site Map Shows You Lot Availability!
Once you've been inspired by a community the next step is to find a lot on which you'd love to build. No longer does that mean driving the streets of a community. See available lots and where they're located in the community from anywhere with an internet connection!
So you're thinking about building a home in Inspiration. We can't blame you, it's a great community!
You love our convenient location, where you can live a country lifestyle with access to city amenities. You've seen the amenities available, including the amazing forthcoming community clubhouse. And you found some great floorplans from among our premiere builders.
Now it's time to find a lot to build on.
Inspiration is still developing, and to make exploring our new phases of construction easier, you can see our entire community's site map with real-time lot availability anywhere you have an internet connection.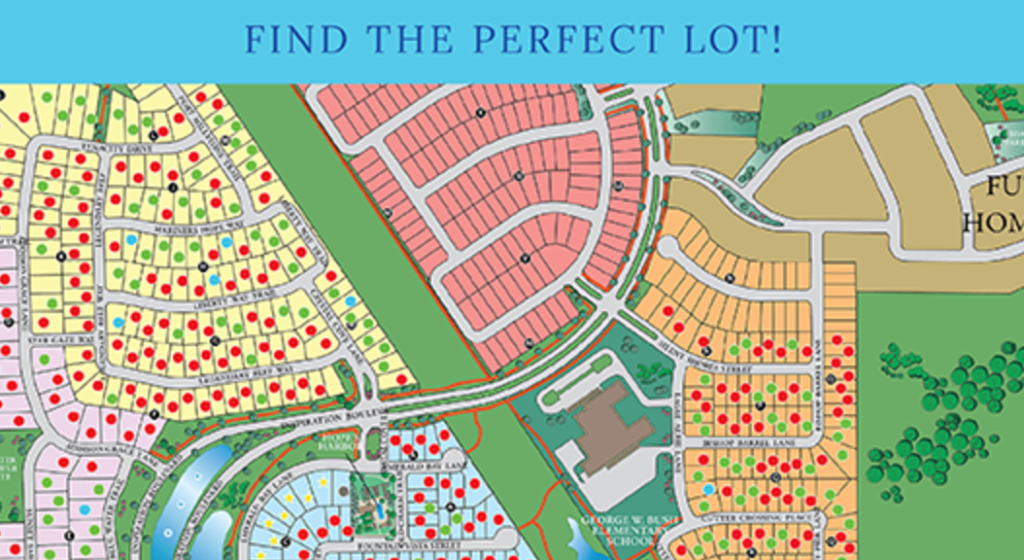 Just visit our Site Plan page and you will see:
Each lot listing will provide information about acreage, lot size, lot number, street address, and the builder who has that lot. To contact any of our builders or learn about their floor plan offerings, hop over to our Builders page.