Build-to-Suit and Lake View Lots Now Available
Inspiration's developer Huffines Communities is now offering twenty-nine (29) build-to-suit lots available for individual purchase. Twelve (12) of these lots have a coveted, unobstructed front-facing lake view. Due to these incredible view corridors, nine (9) of the twelve (12) lots will be restricted to one-story homes. All 29 of the lots are a minimum dimension of 88' x 140' and have the requirement to construct a minimum 3,500 square foot home.
Future homeowners may contract with a home builder of their choosing, subject to developer approval, and the lot will be purchased by their builder for the home construction. Homes will be required to commence construction within eight (8) months of lot purchase and comply with all Inspiration Architectural Design Guidelines, Inspiration Residential Association and permitting requirements.
Below please find a location map of the lots being offered by the developer. Lots are individually priced and prices are overlain on each lot in the second and third maps below. All associated standard fees assessed in the community will apply.
If you have additional questions or would like to speak with someone regarding the purchase of a lot, please contact Sue Blankenship at (214) 750-1800 at your convenience. Download the below documents in one convenient PDF to save or print.
Turquoise 'Wisdom Village' lots adjacent to the build-to-suit lots are owned by the production builders we already have in Inspiration. If there is a particular lot in that area you are interested in, please contact Huffines Communities at (214) 750-1800 for more information.
The 29 build-to-suit homesites in relation to the rest of the community: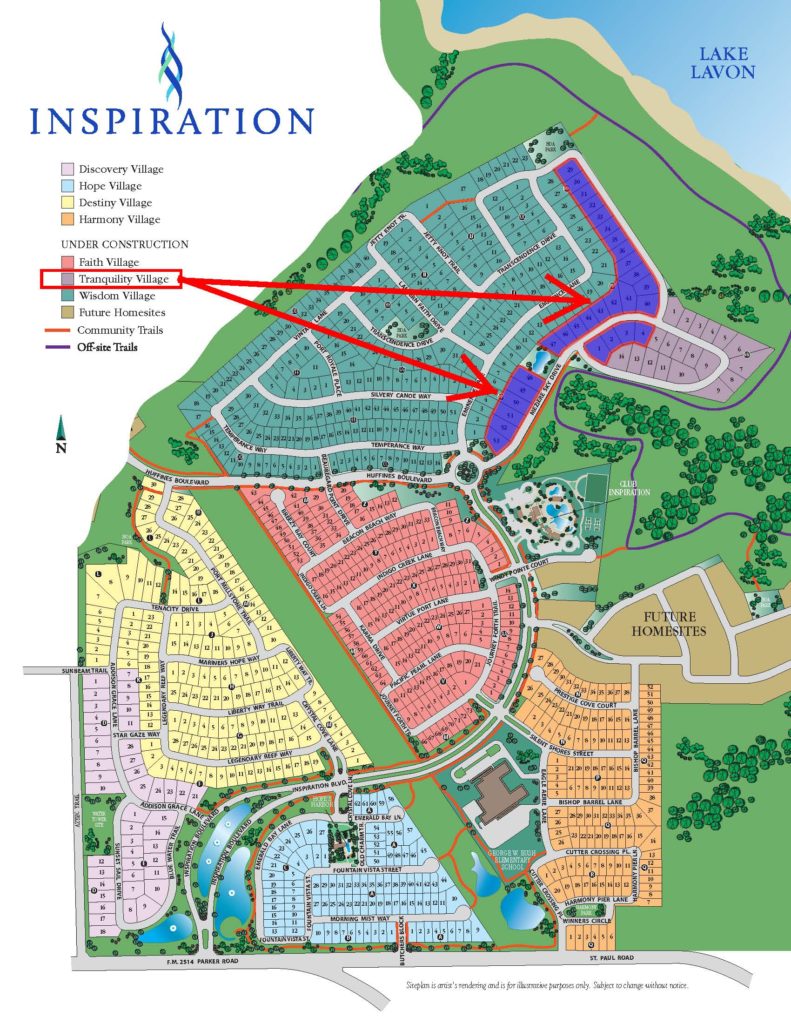 Below in RED see the 29 Build-to-Suit lots available, with pricing: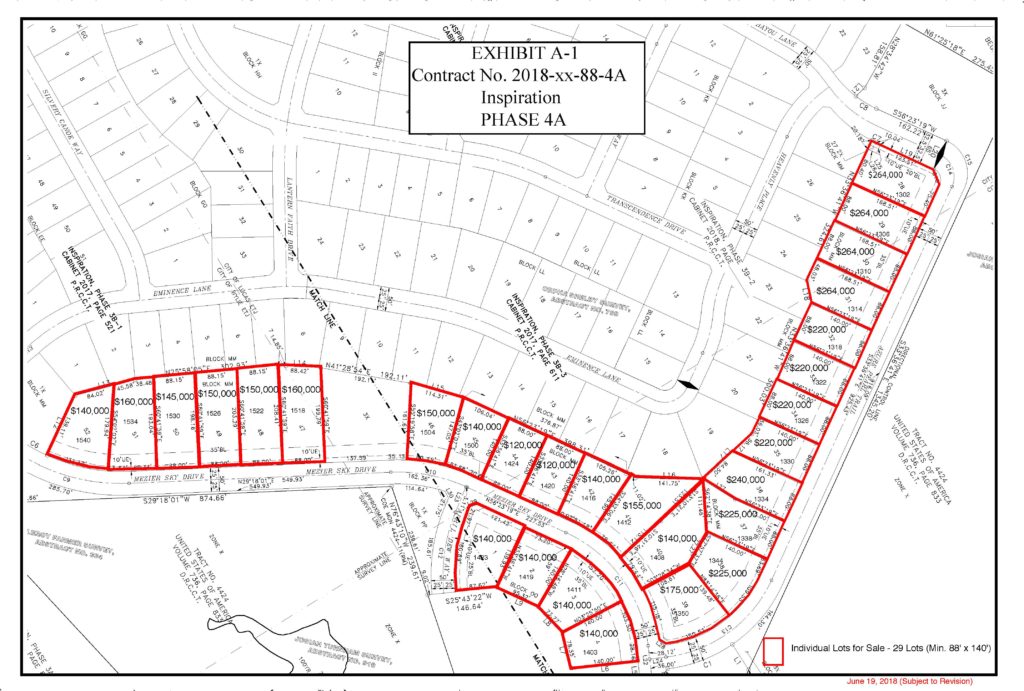 Below in RED see the 12 Build-to-Suit lots available with a view of Lake Lavon: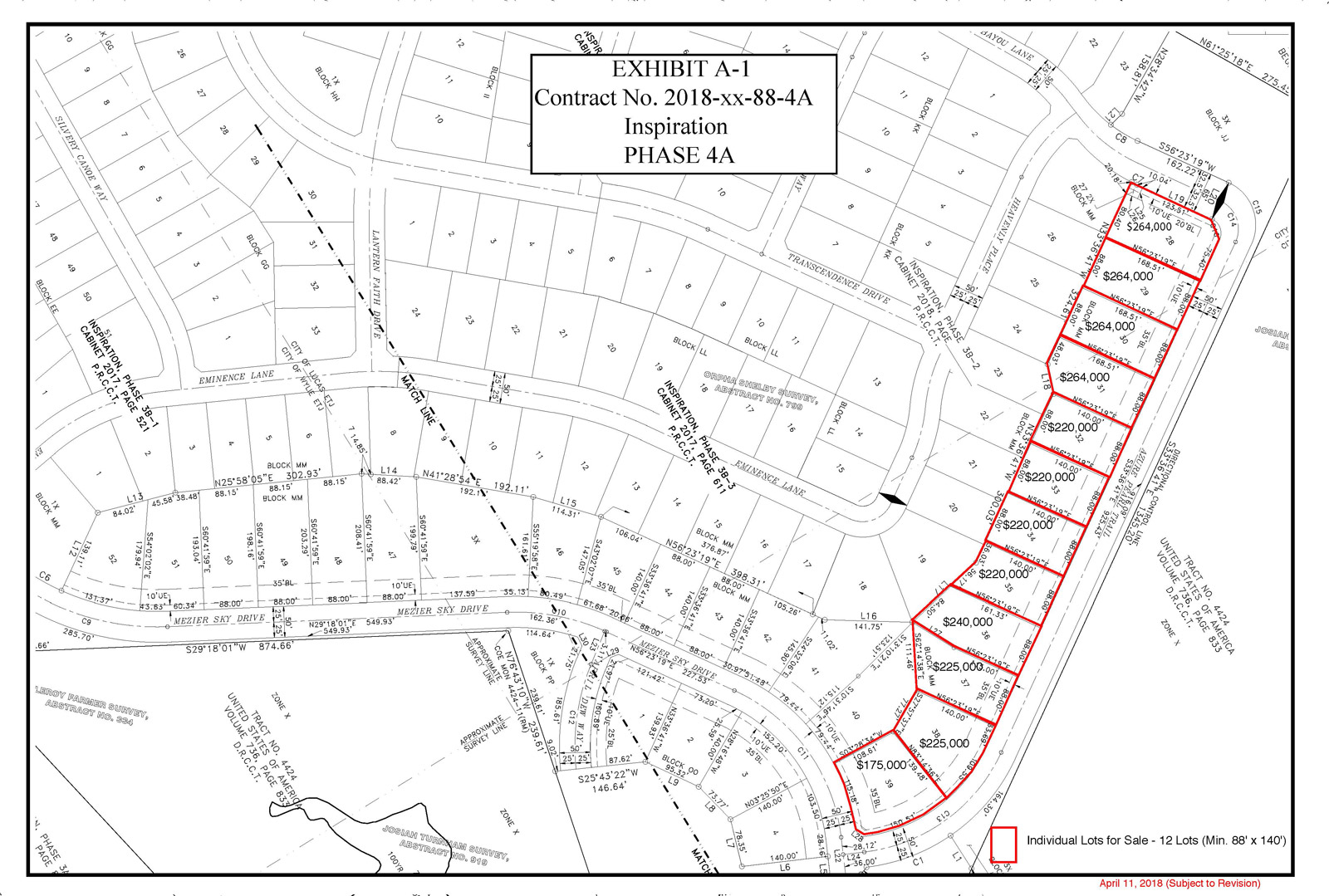 Below in RED see the 9 lake view lots restricted to single-story homes: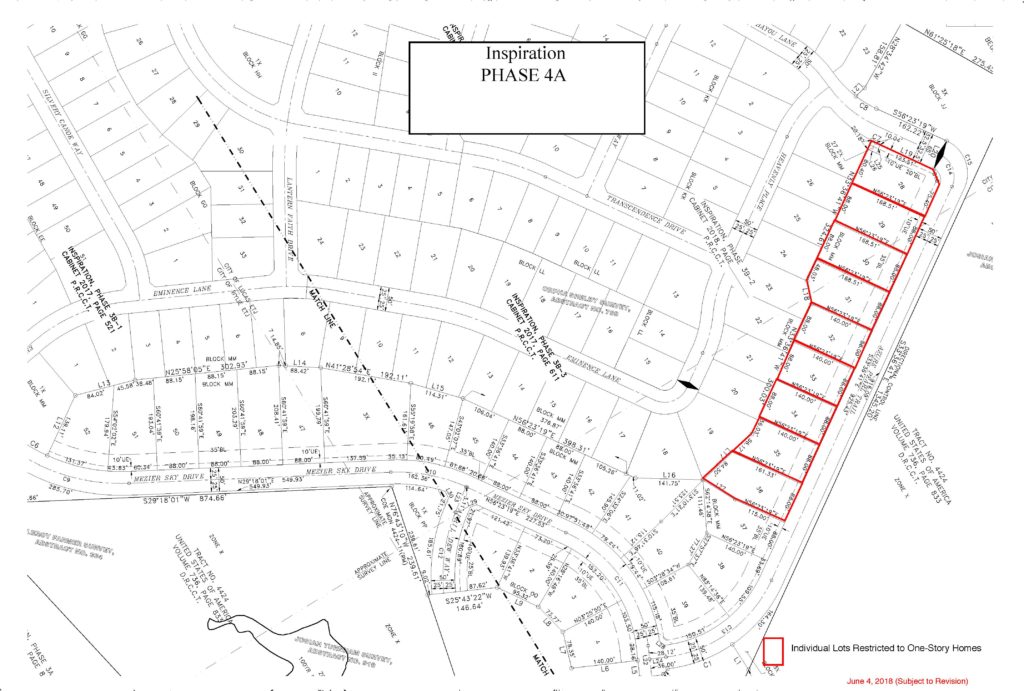 Download the documents in one convenient PDF to save or print.
Contact us today for more information on purchasing one of our build-to-suit lots at (214) 750-1800.
Below are photos of the build-to-suit lots: