First Annual HOA Meeting
Last week, we held our first annual HOA meeting. We were gratified to see over 100 residents show up to represent their community.

Huffines Communities, Inspiration's developer, hosted the event in conjunction with the HOA.
Huffines Communities' co-owner Phillip Huffines was in attendance, along with Inspiration's development Project Manager Sue Blankenship, our HOA manager Sheryl Porter, and a representative from the City of Wylie to address utility-related concerns.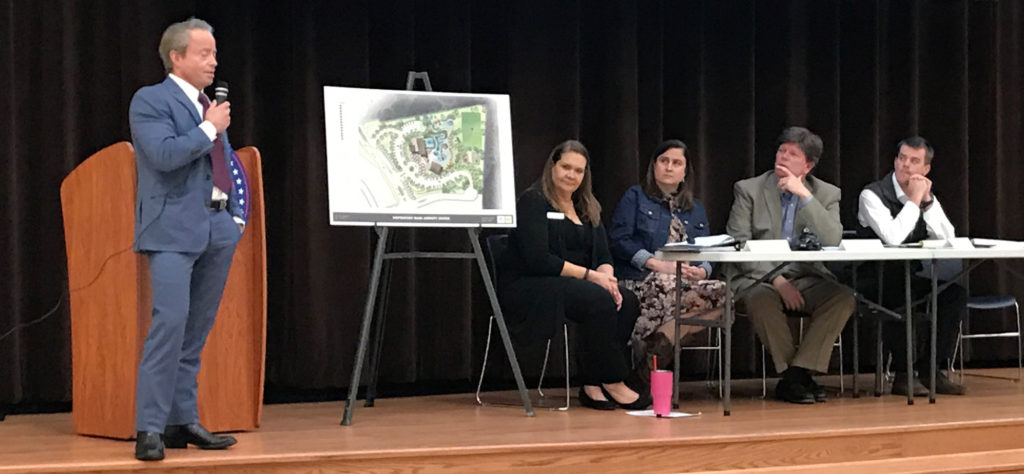 Residents had the option to send in questions before the meeting, as well as express themselves in person, so the panel was able to satisfactorily address all major concerns.
Additionally, the developer revealed plans for the forthcoming amenity center Club Inspiration, breaking ground in June 2017. The project will take an estimated 12-18 months to reach completion.
One of the most exciting and unique amenities to be included is a 425ft lazy river! This will be in addition to 4 separate pools, a sand volleyball court, playground, amphitheater, and a sports/soccer field.
The 11,400sqft building will house a 2-story fitness facility, 640sqft event space, and a snack bar.
We are looking forward to the continued growth of Inspiration, both in amenity features and sense of community among residents.
Thank you to all the residents who showed up to represent our beautiful community at the first HOA meeting, and cheers to many more to come!